Worcester's reliable rubbish removal and scrap metal recycling service
5 Star Recycling are a licenced and insured rubbish removal and scrap metal recycling company based in Worcestershire
We are 5 Star Recycling and we offer waste and rubbish removal in Worcester, as well as scrap metal collection, light demolition, house and garden clearances and the collection and disposal of scrap or unwanted vehicles.
We cover all areas of Worcestershire and the surrounding areas, and aim to offer our customers a friendly and reliable service that's affordable and honest.
Being conscious of the environment and trying to limit waste and landfill is very important to us, so we always try to recycle where possible. You'll often see us donating useable salvaged items to charities, or offering them to those that need them on our Facebook page.
As insured and licensed waste carriers, we can assure you that all waste that can't be reused is disposed of or recycled legally, safely and in an environmentally friendly manner.
Follow us on Facebook, where we already have over 100 5 STAR REVIEWS!
That's where we regularly post offers, free donations of reusable items, plus our general updates of our day to day jobs!
Rubbish & Waste Removal
At 5 Star Recycling, we see the removal and disposal of waste and unwanted property as a great chance to donate, reuse and recycle as much as we can to keep landfill at a minimum.
For a reliable, professional and friendly way to rid you of rubbish and waste that you can't bear to have lying around any longer, give us a call on 07738 099 934 or 07712 429 083 today.
Free Scrap Metal Collection
For a timely, professional collection of your old and unwanted metal appliances, as well as other metal objects, we have you covered. You no longer have to pile old and broken appliances and other scrap metal on the kerbside hoping for a collection van to one day make their way down your road to stumble upon their find. Contact us to arrange a free and timely collection, whilst also keeping your neighbours and local council happy!
Property Clearances
5 Star Recycling take care of full or part house and garden clearances, whether it be for landlords, properties in probate, or following major events leaving properties in need of renovation or repair. Ask us about our property clearance services now!
Light Demolition
We can undertake light demolition tasks of walls, garden buildings and similar, in a safe and professional manner. We can supply and operate all necessary plant equipment and tools, and all rubble and materials are removed in a safe and timely fashion.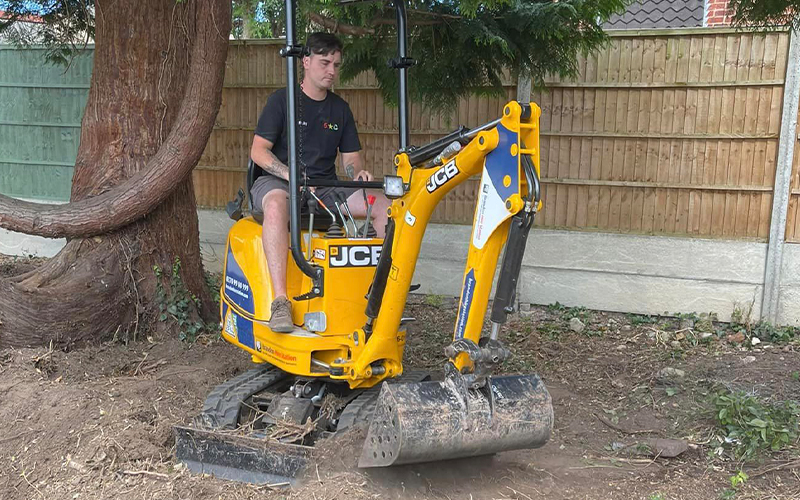 Top Prices For Scrap Cars
Why have old, scrap cars clogging up your driveway when you could get paid to have them taken away? At 5 Star Recycling, we pay top prices for scrap and unwanted vehicles, meaning you get paid to have your rubbish taken away, and we also deal with all the paperwork for your peace of mind. Call us today to arrange a timely and safe collection of your vehicle!
We already display over 100 reasons why people in Worcester should choose 5 Star Recycling for their rubbish removals, scrap metal collections and disposing of scrap cars on our Facebook page, but since you're here, let's take a look at a few of the reviews left by some of our lovely customers recently
The guys came out today and cleared a load of rubbish from our garden they delivered when promised and got the job done extremely fast, they helped me out so much when I needed it most. To say I'm impressed is a huge understatement! The guys were polite and professional with their service , will definitely be using them again!

Fantastic service ! Cleared the rubbish up in no time and even cleaned the area after, friendly guys and a great price also👌 would highly recommend.

Excellent service from 5 star recycling. Did exactly as they said they would, very professional and reliable. After being let down by someone else they squeezed me in and did a fantastic job. Will definitely use again. Thank you!

Reliable and friendly service all completed with a sense of humour and a smile 😃 . My enquiry was responded to really promptly as was the removal of my rubbish. No hassle, easy service. Cannot recommend enough 😃 Thank you guys!

What excellent service. Having a washing machine to get rid of, I happen to come across a Facebook post about someone in a similar situation. Alot of the recommendations were for 5 star recycling, so thought I'd give them a try. Fast, friendly, what more can I ask? Thank you, I will certainly recommend you in the future.

Picked up a big broken sofa from our small flat, it was a pain to get in originally with our narrow hall so for them to take it out quick and for a fair price was great 🙂 good communication from the start as well, would recommend 👍